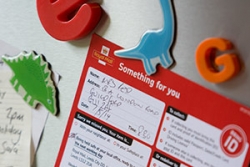 Please note: As cases of coronavirus increase across the UK, we are experiencing growing levels of employee absence due to illness and self-isolation. We'll aim to redeliver your item on the day selected, but may not be able to do so in all locations at all times. In these cases, we'll redeliver as soon as possible. Sorry for any inconvenience.
Sometimes we can't deliver an item to you because nobody was there to sign for it, or if it was too big for your letterbox. We know you can't always get to your local delivery office to collect it, so we are happy to make a Redelivery:
free to your own address
free to another address in your postcode area
or free to your local Post Office® branch.
Missed a delivery?

There are four options for you to get the item you missed:


Arrange a free redelivery to your house.

Arrange a free redelivery to an alternative local address.

Arrange a redelivery to a Post Office® and collect it from there.

Want your item as soon as possible? Then pick it up in person from your local delivery office - the address will be on the Something for you card

18 days

We hold items for 18 calendar days before returning them to their sender, so any Redelivery date must be within 18 calendar days of the first delivery attempt.

48 working hours notice is required for a Redelivery. If you need the item earlier you can collect it from the address shown on the 'Something for you' card the next working day.

Exceptions

For security reasons, Special Delivery Guaranteed items and international items which require a signature cannot be redelivered to another address.

Read carefully

To keep your mail as secure as possible, we require proof of identification to be shown when it is collected from a Royal Mail delivery office or a Post Office®.

Please ensure you take with you:

The Something for you card or Fee to Pay card
AND one of the following in the name of the person the item is addressed to:

Credit or debit card.
Bank or building society cheque/savings book.
Valid Passport.
Driving Licence.
NHS Medical Card.
Photo Identity Card (Foreign National, Military, Police Warrant, Royal Mail Employee, NHS or senior citizen bus pass).

If you're collecting mail for someone else, please bring the card and one of the above items in the name of the person the item is addressed to.

If the above is not available in the name of the person the item is addressed to, the person collecting the item will need to bring:

The Something for you card or Fee to pay card

Photo ID of themselves (driving licence*, passport, foreign national ID, military ID card, police warrant card, Royal Mail employee card, NHS medical card or senior citizen bus pass)
Proof they live at the specific address the card was delivered to (driving licence*, bank statement, television licence, utility bill or home insurance certificate)

* We will accept a photocard driving licence as both photo ID and proof of address.

Only original, recent documents will be accepted.

Before you visit the Post Office® to collect your item

Check the proof of identification you'll need (see the identification section on this page).
Check the branch opening hours using our Services Near You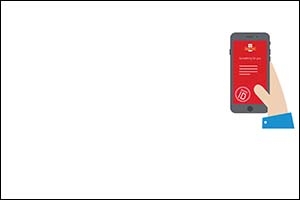 New and improved:
delivery to neighbour
You'll now know which neighbour
we've left your parcel with